What Our Professionals Are Saying About Working With Us: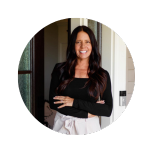 I have worked for RE/MAX Professionals since 2015. Justin and Sonya are amazing brokers. Some of the things I love about working with them are that they are extremely professional and knowledgeable about the market. They always have an answer to my questions - within minutes - even on evenings and weekends!
The environment they create is both fun and professional. They are very timely with paying out once I turn a sale in. They also go above and beyond with offering so many updated marketing tools to their agents. I have never thought twice about working anywhere else - RE/MAX is a great name to work under - the best in the world! - Amy Zuccone
---
Back in 2012, I made the decision to move my license from a broker that I had been with for almost 7 years. I took some time to reflect and do my research before realizing that this would be a great career move for me. My life completely changed. I went from doing a little over a handful of transactions per year to becoming a top producing agent.
What attracted me the most at first was the knowledge and support they offered. I wanted to be able to serve my clients the best that I could and help them accomplish their goals. RE/MAX Professionals exceeded that expectation.
Since I have been with them, I have met once a week with Justin to be coached, mentored and held accountable. I have learned a lot during these meetings, they not only have helped me become a better Realtor, but a better person.
The Fox's continue to improve the brokerage by adding value to their agents. They are consistently providing additional tools to make our lives easier, training their staff to be great resources for us, and supplying us with current information such as market trend shifts, stats and legal updates. It helps us be a valuable resource to our clients and consumers.
9 years ago, I embarked on a journey to make my life better for my son and I. Justin, Wally and Sonya, I appreciate all your help, support and guidance along the way. I look forward to many more years with you and hitting my next milestone! - Aundrea Paskett
---
I am so grateful to have such wonderful support from my broker, Justin Fox, and from our marketing expert, Sonya Fox.
RE/MAX Professionals has been my home since 2013, but with over 20 years of experience as a licensed agent in Minnesota and Wisconsin, I have realized how important the right brokerage is for an agent.
I love being with the number one real estate company, RE/MAX, and being able to utilize all the tools that this company has to offer.
I also love our Professionals "family," always supportive and such a wonderful resource for any situations that come up. I have found my home to finish my real estate career and it is a great feeling. - Caroline Anderson
---
In 2006, I made the switch to RE/MAX Professionals and haven't turned back! Now in my 20th year in real estate, I know what a great real estate office and broker are.
Consistently working with Sonya and Justin on new marketing ideas, problem solving and how to get to the next level in my business is huge to me!
Agents in my office are selected carefully in order to create a fantastic working environment and the office staff is always willing to assist me with my mailings, project work and more. - Hollie Hernandez
---
I came to RE/MAX Professionals in 2014 as a new agent and had the amazing experience of being trained by the #1 company in real estate.
I continue to receive hands-on support and immediate responses on the emails, phone calls or text messages. RE/MAX Professionals provides me with an environment full of success, growth and education and is a leader in the latest technology.
What I find very unique and amazing is the support I receive from our Marketing Director! She has provided me with the support and tools to be a very successful agent. I love RE/MAX Professionals! - Brittney Dahl
---
I decided to join RE/MAX in the fall of 2018, and couldn't be happier with my decision! Justin and Sonya truly do whatever it takes for their agents to succeed. From building individualized marketing plans, to being available for guidance 24/7, to providing top-notch software, we are set up for success at RE/MAX Professionals! Our administrative assistants are wonderful and willing to help wherever they can.
Our office has a fun, welcoming atmosphere. Justin and Sonya promote a family-like and supportive culture with social outings and monthly meetings. They also invite us to be active in our communities by sponsoring several events throughout the year. It's a great feeling to know that we are surrounded by a team of kind, genuine and caring people.
There's a reason why RE/MAX is number one in the world! I'm honored to be a member of the RE/MAX Professionals team! - Jessica Fisher
---
I held my license at a competing brokerage for 5 years and finally decided to make the move over to RE/MAX Professionals.
After being here for a few months, I wish I would've made the move a long time ago. Justin & Sonya are great as brokers and simply genuine people. They are knowledgeable in all capacities (i.e., marketing, negotiating, best practices, continuing education, ect).
Their brokerage is run like a small business versus a big box chain like many of the other large brokerages. They've created a culture that makes you feel like family. If I ever have a question or concern they are prompt with getting back to me with a solution. The training and support exceed what I have been accustomed to. I'd give them an A+ as a broker. - Rick Slachta
---
"I LOVE working with RE/MAX Professionals! The owners, staff & agents are all top notch & in my opinion, more importantly, great humans. The focus on culture & technology create an environment where agents can thrive at what they do best which is serve our clients!

It's an honor to work with a great group of people and feels awesome to know we all have each others back." -Justin "JD" DuChemin
---
The support from Justin and Sonya is unmeasurable. From IT help, to marketing, community engagement, and most importantly, anything real estate.
How to manage a particular transaction, got it. How to write a three minute offer while in the middle of a showing? Got it, it's called Offer Writer.
Needs and wants? They are always adding in programs and knowledge to help every agent grow. Whether you are new or a veteran, you'll feel at home with the Fox's. – Brandy Grell